أحدث المقالات
***الترجمة القادمة*** | Meet our translators (below)
و هذا سبب اخر للبقاء: بعد كل هذه السنين.. لازلنا مجانين!
إبقوا نيام


دانيال باتريك ويلش


ترجمة رافع الحرفوش
نحن هنا! نحن هنا!


مقاومة للفاشية المتصاعدة خلف إستطلاعات الرأى فى الولايات المتحدة
ارماغادون: مللناك وقرفناك
دانيال باتريك ويلش
ترجمة ليلى حمدان
مسيرة الأمم، مسيرة الجهل
وهم مشجع في الألعاب التي تبث على التلفاز
Stay in Bed
Loyal opposition, disloyal regent
يمكننا أن نكسب الحرب في فيتنام وترهات أخرى تعود لزمن ليس ببعيد
القضية انتهت: لماذا ينبغي على المناهضين للحرب أن يلتفوا حول كوسينيتش
From Tweedle Dick to Tweedle Dean: Democrats About to Blow Another Chance
كان مجرد حوارا: مناقشة أخرى حول دينس كوسينيتش دانيال باتريك ويلش
Still Crazy
Our President is a Criminal
The Fire This Time: Why Kucinich may be the Right Guy at the Right Time
Occupation: our gift to the world
Don't Mess With Texas
Suffering Suffrage!
Fair Warning
American Taliban
---
Email : leilahamdan90@yahoo.com
Phone: 961-3-930-345
Beirut-Lebanon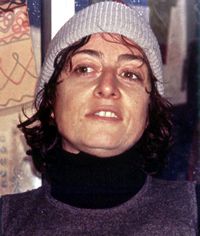 A translator/editor/copywriter/web content writer/tutor with proficiency of Arabic and English and over 19 years of experience. Currently a freelance copywriter for an Arab American biweekly, and web content writer/translator for Terra Vision internet server.
Computer-literate works for windows, word processing applications, Power Point, and proficiency in internet navigation, with ability to acquire new skills.
Member in the Jewelry Design Professionals' Network (JDPN), New York as hobby is jewelry making.
Former employers
Saba & Co Intellectual Property
Strategies Advertising
Hazar Media Group
Middle East Reporter
Monday Morning Weekly
Save the Children Federation, Arabic Translation Services
International Labor Organization
Arab Resources Collective (NGO)
The Institute for Arab Development
Freelance translation assignments
Translation of Community Youth Development Guide into Arabic for Save the Children (2002)
Translation of Project Adventure into Arabic for Save the Children (2000)
Translation of Beyond Violence into Arabic
---
Eduard Belpairelei 3
B-2900 Schoten
Belgium
Tel: 00-323-6853396
Fax:00-3281-525328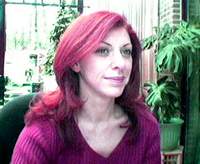 I am a recognized sworn translator for the Court of First Instance in Antwerp and work also on a freelance basis. My language combinations include Arabic, which is my mother language, English and Dutch. I am Lebanese by origin and have been living in Belgium for the past 13 years.

I have ten years experience in the translation field, and all projects are processed with care and concern regarding skill, timing, prices and quality.

I am also a certified member at Arab Translators Network (www.arabtranslators.net) and was chosen as the Translator for the month of August. I recently also followed a course through the internet that was offered by Arab Translators Network on the translation of Business Law and Contracts, after which I got a certificate for attending this 10-week course.

My computer skills include the use of a Pentium 4 PC, with Arabic/ English enabled Windows XP professional, Office 2000 (Word, Excel, Power Point), and all documents can be delivered as PDF files.

My specialties are: Food Industry, Travel, Tourism, Oil Industry, Economics and Business related documents, Legal documents, Pharmacology, Fitness and Beauty, Psychology and Literature.

Peace, Boushra Ezzideen
---
Ossama Nabil
---
P. O. BOX 1746, Phone #: 00962 6 5337610
Amman, Jordan, 11941 Mobile #: 00962 79 5731247
Email: mueeni@hotmail.com
Qualifications
More than 6 years of extensive experience in translation, especially in media and publishing field
Gained a good reputation in Jordan, as well as in other world countries
Can handle different types of translation jobs, and work under pressure effectively
Highly committed to timely deadlines, with quality work
Excellent Internet and databases search
Accomplishments
Assisting Japanese reporters of Asahi Shimbun covering the Iraqi issue
As an assistant to reporters, my duties are:
Carefully reading the major local and international newspapers to locate articles and reports
Translating the assigned reports and articles
Follow ups with the press center
Arranging interviews

Searching the news on the Internet

Been in Baghdad from April 15 till April 24
We attempted to cover the conditions the Iraqis are living after the fall of Baghdad; electricity and water supplies, political situation and expectations, families of war martyrs, the governmental buildings, regular people and shops owners, and the marines and US army troops.
Fast and reliable subtitler at Rosetta International
Working for the famous TV channels of SHOWTIME

Translating series and documentaries
Trained to work with Win 2020 software
Familiar with editing



Documentary translator and subtitler at TransArabia Production Co.


Skillfully contributed to translating German software SAP with Horizons-Jordan
In addition to translating the software, I was the coordinator of the freelancers


Books translator and writer, Internet searcher to Wael for Book Publishing and Distribution

Translating researches, theses, and articles
Coordinating with foreign journals and Publishers
Searching the Internet for books, articles and researches
Translated "Lets Get Healthier" on Psychiatry
Published "Espresso", the Italian coffee
Wrote a book about resumes



Sworn-in translator at Ubada for Translation and Copyrighting

Translation of agreements, regulations, powers of attorney, etc…
Swearing at the notary public
Translated "Socio-Political Thought of Shah Wali Allah", a book on politics, philosophy, theology and sociology



Translator in the operation room at Jordan Radio Paging CO.

Handling phone calls
Translating messages
Using the computer



International experience in translation via Internet for:

World Wide Translation Technologies, Inc-USA
Translateme.co.nz-New Zealand
Plus working with individuals



Some sales and marketing experience for ORBITEK-Jordan, and self-employment
Education
B.A in English Language, Philadelphia University-Amman, graduated in 1996, Ranked first
A course in Marketing Fundamentals
Certified by the Arab Translators Network (www.arabtranslators.net)

Place of Birth: Kuwait
Nationality: Jordanian
---
Ziad's profile is available at proz.com/pro/105661.
---
Randa
---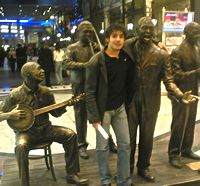 Rafea4all@hotmail.com
Manchester , UK
MA student , TRANSLATION AND INTERPETING; Salford university
BA in English Literature Damascus university 2000-2004
During my undergraduate study, I worked as a trainee translator in Alfarabi translation office in Damascus. Then, I started to work as a freelancer translator and interpreter for number of agencies.
I worked in the audiovisual translation field in one of the major translation studios in the middle east . Some of the materials that I translated are NASA documentaries, two Hollywood stars biographies, and one series (street justice) which was done in a team work environment. This was freelancing work which meant that I had to work on my own initiative. I had to meet tight deadlines as this translation work was for movies to be broadcasted on national TV.
As an interpreter I worked for a touring company in Damascus . My duty was to accompany American tourist on their journeys.

peace Rafea
---
---
marwamagdy.work@yahoo.com - photo to be provided soon
Egypt
I have been worked as a freelance translator since 2002, I worked for many universities and educational, cultural centers in Egypt, as well as working for many writers.
Education:
B.A in Mass Communications (Ain Shams University)

Many courses in conversation, translation

A free study for Political Sciences both in English and French, aiming to join the Egyptian Ministry of Foreign Affairs

Currently on my way to have my certification in the translating field.
Experiences:
Working as a trainee during my college study for "Al-Ahram newspaper"

Working as a trainee in "Maspiro building": the building where all media prominent figures work in Egypt

Working in the "MSA" university admission with thousands of foreign students everyday

Working currently as an executive secretary and a customer supporter, dealing with many foreign representatives every day, making deals, designing brochures and campaigns
My specialties are:
Journalism

Arts and humanities

Religion, and spirituality

History

Fashion, Personal health

Literature and Criticism
I really liked this site, and specially after knowing those great things about Pasty [Patricia Jennings-Welch, founder of the Greenhouse School, who died at the age of 81 on February, 26th, 2009], and because I believe that besides earning money and creating a reputation, one must have a volunteer thing to do so that at the end of the day you feel good about yourself.