Most recent articles
***translations in progress*** | Meet our translators (below)
Apa yang tidak diketahui anak-anak kita BISA melukai kita:
Stay in Bed

Loyal opposition, disloyal regent

We Can Win the War in Vietnam
And other chestnuts from a not-so-bygone era
Kase Klosed: Why the Antiwar Crowd Should Rally Behind Kucinich
From Tweedle Dick to Tweedle Dean: Democrats About to Blow Another Chance
We Were Just Talking: (Yet ) another conversation about Dennis Kucinich
Our President is a Criminal
The Fire This Time: Why Kucinich may be the Right Guy at the Right Time
Occupation: our gift to the world
Don't Mess With Texas
Suffering Suffrage!
The Road To Hell
Fair Warning
American Taliban
---
Abdul Mukhid
---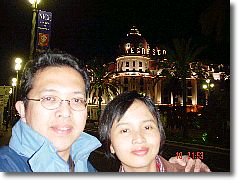 manda_drifky@yahoo.com
I'm a freelance translator, and frankly speaking, against Bush's war! I really hate wars and hate that the American president is so crazy of wars, having fun killing their soldiers and other country's citizens.
I am a mom with a 9-old-month-naughty boy.... residing in Munich, since my hubby works here. My family website is available at geocities.com/manda_drifky/