Welcome!
Most recent articles:
2014:
Hasta la Victoria Siempre! Revolutionary Cuba outlasts the empire's irrational hatred [12/17]
Whitey to Whitey: Yes it's us--y'all need to change, and that Right Soon [12/02]
The Parrot that has ceased to be: Ukraine will never again be a united country [9/28]
Hell, No—We won't go! We won't fight for Texaco!! [7/30]
- Rebellion in *west* Ukraine
Is Brezhinsky's wet dream of making Ukraine into 'Russia's Vietnam' turning into its own nightmare opposite? And did a game changer just fly under the radar?
"If I forget about them, may God forget about me" [7/28]
Truth Crushed to Earth:
Why Ukraine, as part of a global struggle, won't be solved by Kiev's ethnic cleansing [7/07]
Farcical 'elections' in Ukraine provide possible staging ground for enormous escalation in conflict, hostilities. Alternative title: Orwell and Kafka had a baby, and named it Petr Poroshenko! [5/25]
The Beacon that is East Ukraine - Are you on the right side of history? [5/02]
A Cacaphony of Paltry Frogs - It's all over but the shooting... [4/15]
---
"The Greenhouse School - reaping the benefits, literally, of a 12-month schedule"
---
Danny's tribute to Patricia Jennings-Welch
---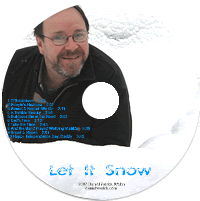 Let It Snow - Danny's first CD release available for purchase; 12 songs, including People's Hurricane, Round and Round We Go, and A Terrible Beauty.
Lyrics are included as an insert and will soon be made available for download. Click to order.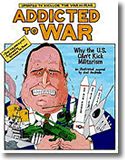 We now offer Addicted to War - published by Frank Dorrel - for purchase off this site. Proceeds go to the author and publisher, to maintain this site, toward Dan & Julia's various activist causes, including The Greenhouse School, where kids learn every day that peace is possible. Click on Danny's shop to order your copy.
---

Be sure to check out Danny's shop - where you can order fraud dollars and Greencard stationery and soaps.
---
Enjoy your visit!
Last updated: 12/17/14